Free Next Day Delivery
When you spend over £50. Learn more
Open An Account
Register here
Need Help?
Chat with our staff for expert advice on 01234 333949
Next Day Delivery
Order Before 3pm | Delivered by APC Overnight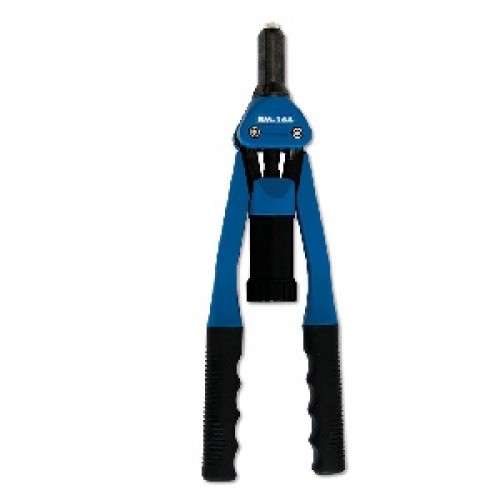 TR312 Nutsert Tool M6-M12 Bralo 02TR03120 Insert Nut Manual Riveting Tool
In stock Product Code: W29088
Bralo TR-312 riveting tool is a robust and reliable lever tool, conceived for a professional use both in and outdoors. It is the most appropriate hand tool for those applications that require bigger sized metric insert nuts.
Key features and benefits
The main body is made in a high density aluminum casting.
The levers and the anchoring are made of high quality steel, providing the tool with a great resistance.
For use both in and outdoors.
The multiplier effect guarantees that just a minimum amount of strength is required, even with bigger insert nuts.
Hand threading and unthreading of the insert nut with a central rotating handle.
Riveting capacity up to M-12
Ergonomic handles that facilitate the riveting process.
Solid, safe and durable tool.
Technical data
Weight: 1.510 gr
Length: 390 mm
Stroke: 7.0 mm
Capacity: M6 to M12.
Packaging
Bralo TR-312 riveting tool is presented packed in a protective box.