Free Next Day Delivery
When you spend over £50. Learn more
Open An Account
Register here
Need Help?
Chat with our staff for expert advice on 01234 333949
Next Day Delivery
Order Before 3pm | Delivered by APC Overnight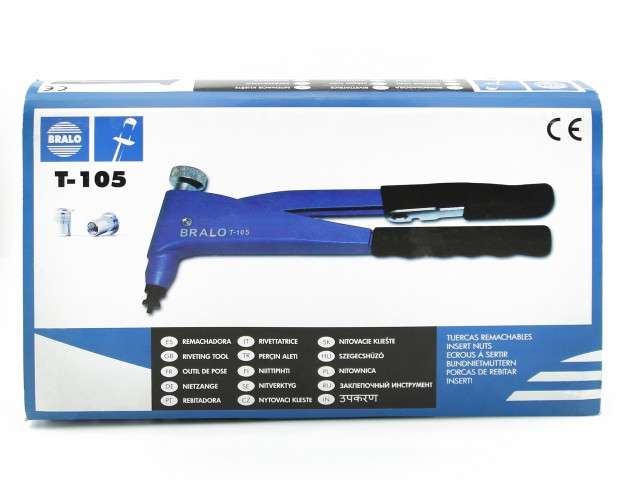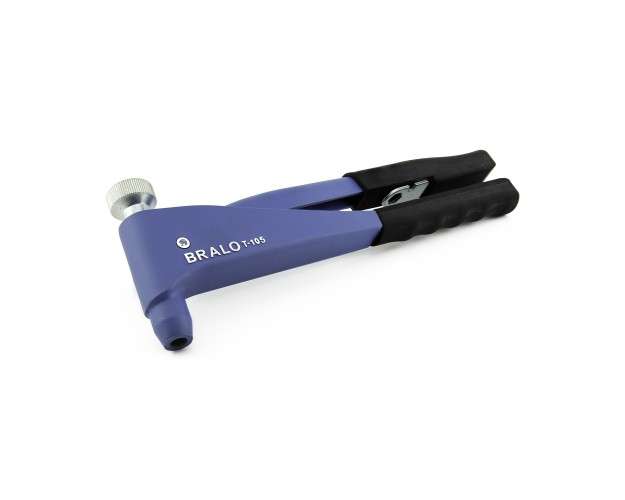 T105 Nutsert Tool M3-M6 Boxed Bralo 02Tr105Pb Insert Nut Manual Riveting Tool Plastic box C/W M4,M5 & M6 Inserts
Product Code: W29086
Pricing Info

This item is packed in Quantities of EACH
Discounts apply to each pack / box
Product Details
Key features & benefits
For use both in and outdoors.
Main body made in aluminium foundry.
Light tempered steel lever.
Slim design for access for difficult riveting places.
Ergonomic handles facilitate the riveting process.
Set nosepieces catcher and nosepiece spanner.
Technical data
Weight: 670gr
Length when closed: 265 mm
Stroke: 7,5 mm
Capacity: M3 to M6
Packaging
The Bralo T-105 riveting tool is available packed in a protective plastic box with an assortment of inserts.
Delivery Information
Spend £50 or over for Free Delivery.
Delivery to UK Mainland Only.
More info can be found on our delivery information page.
Contact our customer service team
on 01234 333949 or by Email for delivery prices outside UK Mainland.
Delivered to your door.
Free delivery on orders over £50
Order by 3pm to get next day delivery