Free Next Day Delivery
When you spend over £50. Learn more
Open An Account
Register here
Need Help?
Chat with our staff for expert advice on 01234 333949
Next Day Delivery
Order Before 3pm | Delivered by APC Overnight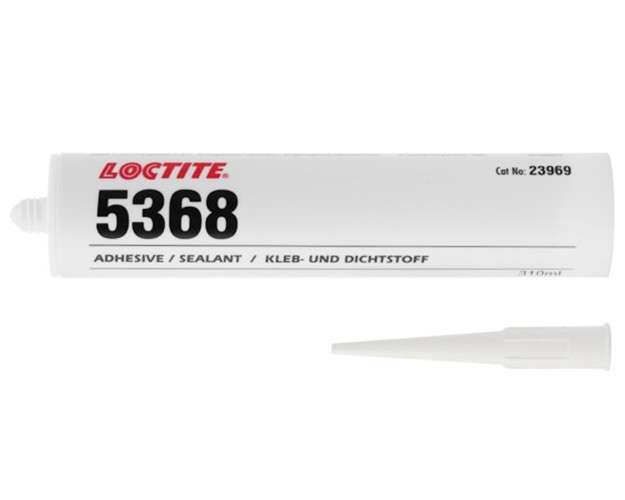 Loctite 5368 Blk Sealant 310Ml Acetoxy Silicone Black
Available on backorder Product Code: W21766
1-part, black, industrial acetoxy silicone sealant for use in automotive, electrical appliance and aerospace applications. Offers rapid skin formation. LOCTITE SI 5368 is a 1-part black, industrial acetoxy silicone sealant which has been formulated as a general purpose sealant, but can also be used for bonding applications. Typical sectors to benefit from the product include automotive, household electrical appliances and aerospace. The product becomes tack free on exposure to atmospheric moisture within 5 min and requires no mixing.
Your benefits
General purpose sealing
Can also be used for bonding applications
Tack-free in 5 min
1-part product - requires no mixing