Free Next Day Delivery
When you spend over £50. Learn more
Open An Account
Register here
Need Help?
Chat with our staff for expert advice on 01234 333949
Next Day Delivery
Order Before 3pm | Delivered by APC Overnight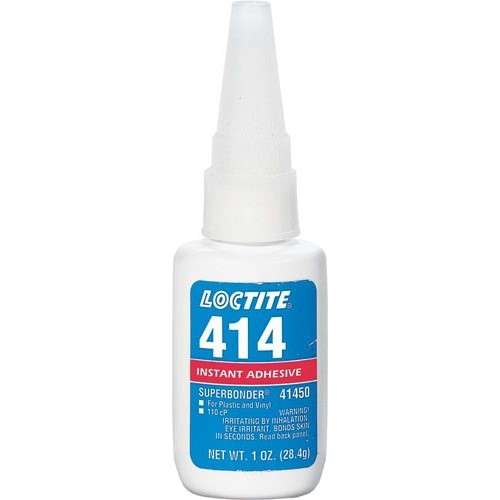 Loctite 414 Cyanoacrylate 20G Ethyl-Based
Available on backorder Product Code: W21394
Transparent, colourless, ethyl-based instant adhesive which has a low viscosity. Suitable for plastics, rubbers and metals. LOCTITE 414 is a colourless to straw-coloured, transparent, general purpose ethyl-based cyanoacrylate liquid instant adhesive. It is suitable for plastics, rubbers and metals. It has a fixture time of 2 -10 secs.
Your benefits
Cures very quickly when confined between two surfaces
Ideal for bonding small to medium-size parts
Excellent adhesion to most substrates
Suitable for plastics, rubbers and metals
Fixture time of 2 - 10 secs.
Solvent-free
High viscosity