Free Next Day Delivery
When you spend over £50. Learn more
Open An Account
Register here
Need Help?
Chat with our staff for expert advice on 01234 333949
Next Day Delivery
Order Before 3pm | Delivered by APC Overnight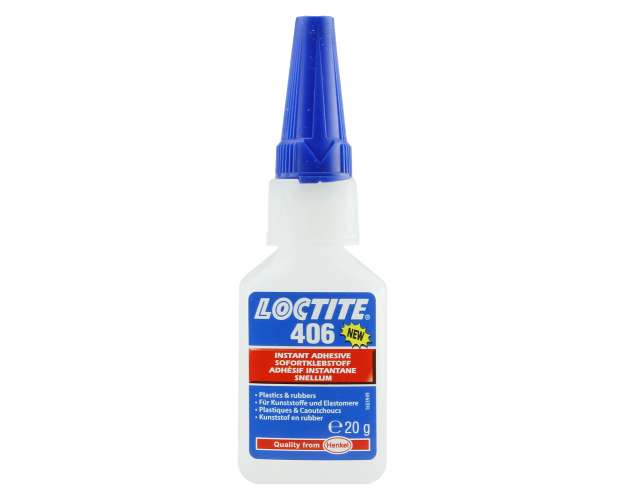 Loctite 406 Cyanoacrylate 20G Instant Loctite
Available on backorder Product Code: W21301
Instant Adhesive - low viscosity. Ideal for bonding of plastics and elastomeric materials where very fast fixturing is required. LOCTITE 406 is an instant adhesive designed especially for the fast bonding of plastics and rubbers. This product offers exceptionally low viscosity. When combined with LOCTITE primers for cyanoacrylates, it can also be use on difficult-to-bond plastics.
Your benefits
Rapid bonding of plastic & rubber, including EPDM
LOCTITE 770 or LOCTITE 7239 primer improves adhesion of difficult-to-bond substrates