Free Next Day Delivery
When you spend over £50. Learn more
Open An Account
Register here
Need Help?
Chat with our staff for expert advice on 01234 333949
Next Day Delivery
Order Before 3pm | Delivered by APC Overnight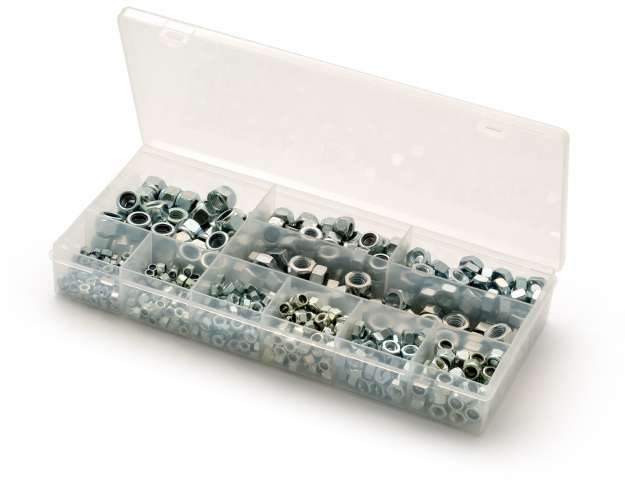 Full & Ny-Insert Nut Kit Zinc Avg. 645 Pieces Contains M5 M6 M8 M10 & M12
Product Code: W12141
Pricing Info

This item is packed in Quantities of Pk of 1
Discounts apply to each pack / box
Delivery Information
Spend £50 or over for Free Delivery.
Delivery to UK Mainland Only.
More info can be found on our delivery information page.
Contact our customer service team
on 01234 333949 or by Email for delivery prices outside UK Mainland.
Delivered to your door.
Free delivery on orders over £50
Order by 3pm to get next day delivery