Free Next Day Delivery
When you spend over £50. Learn more
Open An Account
Register here
Need Help?
Chat with our staff for expert advice on 01234 333949
Next Day Delivery
Order Before 3pm | Delivered by APC Overnight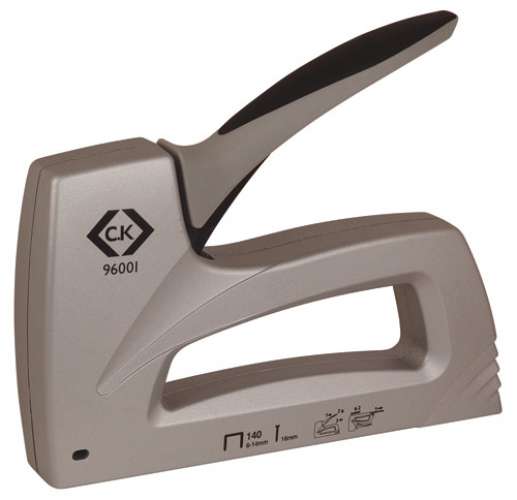 CK Heavy Duty Staple/Nail Gun With Aprox 200 8mm Staples Fires Staples Or Brads 496001
Product Code: W18910
Pricing Info

This item is packed in Quantities of Pk of 1
Discounts apply to each pack / box
Product Details
Heavy duty construction featuring a tough cast aluminium body for strength and durability. Bi-material ergonomic handle for comfort and reduced fatigue. Fast and convenient staple loading and clearing mechanism. Handle safety locking system prevents accidental operation. Fires staples 6-14mm (interchangeable with Arrow T50 or Rapid 140 6-14mm)and nails (brads) 18 gauge 16mm. Supplied complete with approximately 200 x 8mm staples
Delivery Information
Spend £50 or over for Free Delivery.
Delivery to UK Mainland Only.
More info can be found on our delivery information page.
Contact our customer service team
on 01234 333949 or by Email for delivery prices outside UK Mainland.
Delivered to your door.
Free delivery on orders over £50
Order by 3pm to get next day delivery